The Cupcake Genie is so much more than your average cupcake company.
Our goal is to always provide effortless entertaining for you and lasting impressions for your guests. The difference between a good dessert table and a great dessert table is our attention to detail.
We do what's necessary and we make what's necessary beautiful!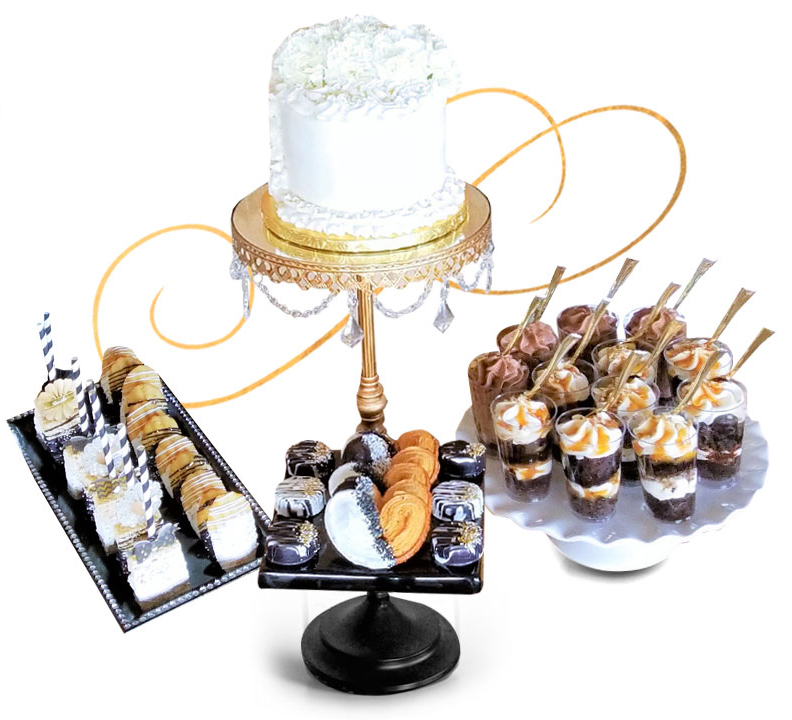 See what people are saying…
"My cake was amazing! It was so pretty no one wanted to be the one to cut it. However, what I loved the most about my order was the service. Even when I was running late and had some event mishaps, they went above and beyond to accommodate me. The owner is a sweetheart who cares about her customers. My new go-to dessert company."
"This company is a hidden gem! I recently ordered Genie Jars for shipment to NY for an event and they were a hit! The service was super and the cupcakes were DELICIOUS! Can't wait for my next event!"
~ Maria S ~
"These cupcakes were some of the BEST I've ever had!!! I've had others from specialty bakers around the city…and theirs don't even compare."
~ Chris K ~
"As a mother of two I'm always planning an event. I must say that TCG has given me the best value for my money thus far! They went above and beyond to make sure my event was a success and put my mind at ease throughout the entire process. With delicious and quality products, great service, and professionalism, you get what you pay for!"
~ Kristi S ~
"I had a custom event display at my baby shower and people are still talking about it. There is still a debate about which dessert was best. I guess we'll be ordering them all again for baby's 1st birthday!
~ Gina T ~